Things to Do This Weekend in Washington, DC
Live and virtual events, plus a stay-inside guide for DC music, videos and more for Nov. 27-29
We've got the latest info about what's open and safety guidelines in Washington, DC. As you continue social distancing, we've gathered up some live virtual events and other fun things to do that are going on this weekend. As always, you can also check out tons of on-demand virtual museum tours, neighborhood tours, TV and movies streaming ideas with a DC bent, DC-inspired music playlists, Washington, DC Zoom meeting backgrounds and much more.
Looking for things to do Monday through Thursday? Don't miss things to do this week. And if a DC staycation sounds appealing, check out our Stay Local DC content and deals.
Friday​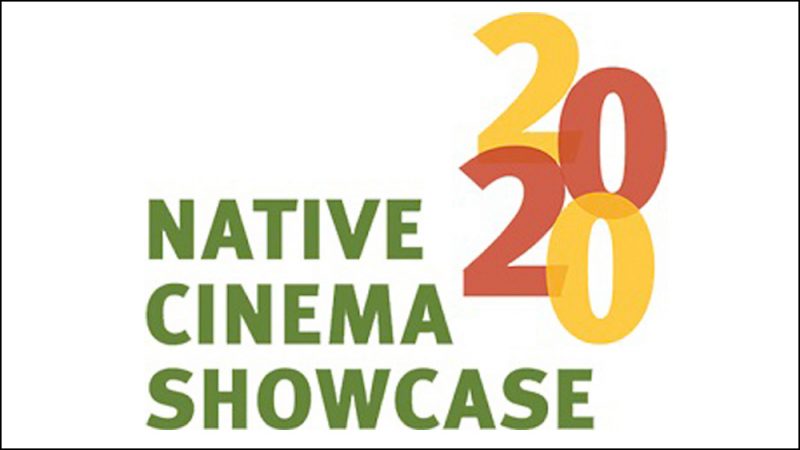 The 20th Annual Native Cinema Showcase
Join the Smithsonian National Museum of the American Indian for the 20th edition of this beloved program that celebrates the best in Native film through Nov. 27. This year's Native Cinema Showcase, which is entirely virtual, features a wide range of new films as well as fan favorites and in-depth conversations with filmmakers. Movies will be released throughout the week and available on demand for a few days, allowing viewers the flexibility to tune in at their leisure.
• • •

'Suffrage Outside' – Final Week
In honor of the 19th Amendment to the U.S. Constitution, which granted women the right to vote in the U.S., The President Woodrow Wilson House is hosting a free outdoor exhibition. Timed entry will be utilized to ensure social distancing. Suffrage Outside uses towering images to tell the story of the final chapters in the women's suffrage struggle, a mode of visual storytelling to showcase how progress was made outside of the home and outside of the mainstream.
Timed entry from 10 a.m. – 3:30 p.m. | Reserve
The President Woodrow Wilson House, 2340 S Street NW, Washington, DC 20008
• • •
Holiday Market at Victura Park at The REACH – Nov. 27 through Dec. 20
Holiday Market at Victura Park at The REACH – Nov. 27 through Dec. 20
Victura Park at The REACH has transforms into an outdoor holiday market with local artisans, craftspersons and an array of specialized vendors. Masks are required, hand sanitizer is available and space heaters will be placed throughout the park. Expect a menu featuring light snacks, grilled items, beer, wine, spiked cider and hot chocolate. Enjoy some holiday spirit at this family-friendly destination that is free to enter.
Fridays: 4-8 p.m. | Saturdays & Sundays: 12-8 p.m. | Free admission
Victura Park at The REACH, 2700 F Street NW, Washington, DC 20566
​• • •
Saturday​


Heurich House & DC Brau Present Hoptimist Holiday Market, A Virtual Experience – Nov. 27 – Dec. 11
Heurich House's beloved Christkindlmarkt and DC Brau's annual Brau Market have combined forces for an online extravaganza this holiday season. You can virtually browse through hundreds of creations by some of the best artisans in the region. The extensive selection includes craft beer, cocktail kits, handmade jewelry, coffee, baked goods, perfume, illustrated art and much, much more.
More Info
• • •

Downtown Holiday Market
This free-to-frequent downtown bazaar will expand its space this year to account for social distancing. Centrally located in front of the Smithsonian American Art Museum and National Portrait Gallery, the beloved market will stretch across two blocks of F Street between 7th and 9th streets this year. Scope out eclectic wares from dozens of pop-up tents with seasonally flavored music performed live in the background. Locally roasted coffee and crafted-before-your-eyes mini-doughnuts inspire a cold-weather appetite, creating a holiday atmosphere you won't find anywhere else in DC. Please make sure to read the market's safety information before your visit. There will be one entrance at 8th and F Streets NW and guests will walk one-way through the market, which will be open from Friday through Dec. 23 (closed on Thanksgiving Day, Nov. 30 and Dec. 7 and 14).
12-8 p.m., daily | Free admission | Safety guidelines
F Street between 7th and 9th Streets NW, Washington, DC
• • •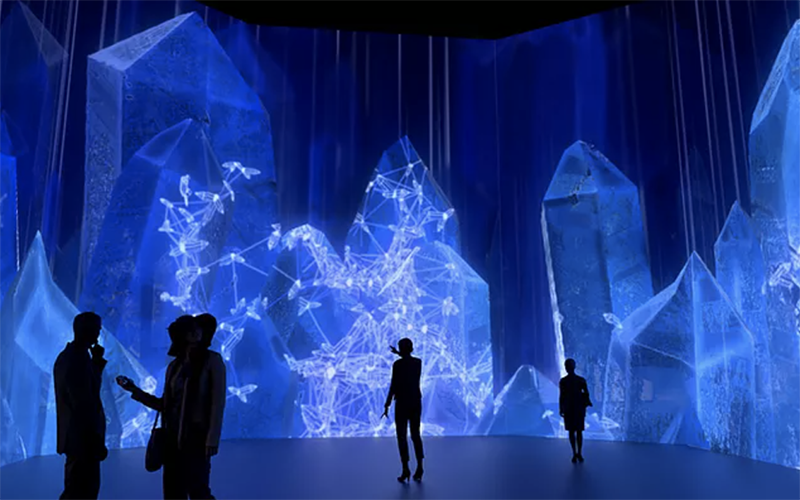 'Crystalline: A Submerge by ARTECHOUSE Experience'
ARTECHOUSE closes out 2020 by focusing on Pantone's Color of the Year: Classic Blue. This new exhibit, which runs through Jan. 3, 2021, dives into blue's connection with earth, crystals and adventure through a wondrous castle. Expect a merging of the surreal and reality as you wander through the castle's rooms, which will be filled with creative curiosities. Make sure to review ARTECHOUSE's COVID-19 procedures before purchasing your ticket to this immersive experience. Consumers can use the code "BLUEDC" for a 10% discount and 40% of proceeds will go to the American Experience Foundation, which enriches the lives of students through inspirational travel experiences and educational opportunities.
10 a.m. - 10 p.m. | Tickets
ARTECHOUSE, 1238 Maryland Avenue SW, Washington, DC 20024
• • •
Sunday


'This Is Who I Am' – Dec. 5 – Jan. 3, 2021
Amir Nizar Zuabi debuts a new play, broadcast and performed live, through the Woolly Mammoth Theatre Company. 'This Is Who I Am' focuses on an estranged father and son, one in Ramallah and one in New York City. The two recreate a beloved family recipe and try to bridge the geographical and generational gap between them, one step and one ingredient at a time. Note that you can enjoy all of Woolly Mammoth's digital events by purchasing their Golden Ticket.
Tickets
​• • •

Murals That Matter: Activism Through Public Art – Final Week
In partnership with the P.A.I.N.T.S Institute and the DowntownDC Business Improvement District, the National Building Museum displays DC street art created this summer in response to the protests for racial justice in the nation's capital and across the country. In addition to the pieces seen in the city this past summer, the outdoor exhibit also features murals that commemorate the "Big Six" who organized the original March on Washington: John Lewis, Whitney Young, A. Philip Randolph, Martin Luther King, Jr., James Farmer and Roy Wilkins. Murals That Matter will be on display through late November.
Free admission
West Lawn at National Building Museum, 5th Street NW between F and G Streets
​• • •
#DCtogether Photo of the Week
Make sure to share your DC photos with us using #DCtogether, and we may feature yours next month!