You are here
6 Things to See & Do in National Harbor
6 Things to See & Do in National Harbor
Close to DC and Alexandria, this waterfront zone bubbles with hotels, restaurants and riverside attractions.
Located on 300 acres along the Potomac River, National Harbor holds dozens of shops, eateries and hotels, plus a slew of water-focused entertainment. Read on for all that's in store at this scenic riverside hub.
1
Fly high on the Capital Wheel
Visit National Harbor
Soar 180 feet in the air on the area's only Ferris wheel, which whirs right on the waterfront. 42 climate-controlled gondola cars, each seating up to eight, circle around every day and night of the year, providing stunning views of Alexandria, the Potomac River and the changing seasons. In the summer, a nighttime spin is particularly scenic.
2
Float (or paddle) your own boat
Visit National Harbor
From May through September, head to Boating in DC's National Harbor location and rent a kayak, paddleboat or standup paddleboard (SUP) to enjoy the Potomac River. The company also offers SUP lessons and guided kayak trips, including popular sunset treks. A quick how-to and life jacket is included with each rental.
3
Enjoy the public art
Murals, statues and other works of art pepper the landscape at National Harbor. The most notable might be "The Awakening," J. Seward's dramatic metal sculpture of a giant emerging from the ground (it's great for kids to play on, too). Other highlights include Albert Paley's pair of 4,500-lb. steel eagle statues, which perch over the main plaza. There's also a wall mural, "Maryland's Bounty," which depicts crab pickers and fishermen.
4
Score bargains at Tanger Outlets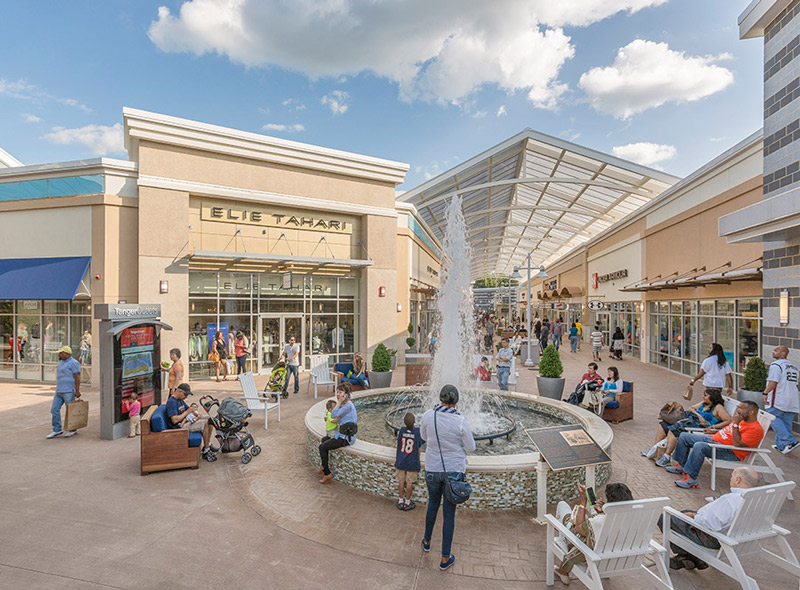 Shop the Tanger Outlets at National Harbor for deals at more than 85 brand name stores including Polo, Diane von Furstenberg, Cole Haan, Bass and J.Crew. Free shuttles from the hotels at National Harbor trek to the open-air center.
6
Grab a bite at a hip restaurant
More than 30 dining spots—many with outdoor seating—dot the landscape here, with choices including Rosa Mexicano (cool twists on South-of-the-Border fare and legendary, strong pomegranate margaritas), sleek New York steakhouse/speakeasy Bond 45 and Fiorella Italian Kitchen, an upmarket pie- and pasta-slinger with a bright, farmhouse-style interior.
Now that you've plunged into National Harbor, explore other nearby attractions like Old Town Alexandria.