You are here
11 Reasons to Tour an Embassy in the District During Passport DC
11 Reasons to Tour an Embassy in the District During Passport DC
Passport DC makes international diplomacy possible for everyone with a month-long trip around the world.
During the entire month of May, the doors of the many embassies along Embassy Row – a stretch of Massachusetts Avenue NW that runs through Dupont Circle and Upper Northwest – open up to the public for Passport DC, a festival paying tribute to the international side of Washington, DC.
Thanks to this only-in-DC experience, you can take advantage of two chances to step inside a foreign embassy with the Around the World Embassy Tour (May 6) and the Shortcut to Europe (May 13). The local arbiters of international tastes, Cultural Tourism DC, organize the embassy walkthroughs, and do so in tandem with the Delegation of the European Union to the U.S for the Shortcut to Europe.
Here's why you should jump all over both opportunities to tour these embassies:
1
You can visit more than 30 foreign embassies on the Around the World Embassy Tour
Embassies will be open on Saturday, May 6 from 10 a.m. - 4 p.m. Plan ahead to make the most of your experience!
2
Europhiles can have a field day with the Shortcut to Europe: European Union Embassies' Open House
Cultural Tourism DC
Shortcut to Europe, which takes place on Saturday, May 13, is the best way to experience European culture without the jet lag. All European Union member states participate.
3
Both of Passport DC's embassy open house experiences are FREE!
Cultural Tourism DC
4
When is the next time you'll be able to step on foreign soil in Washington, DC?
5
If you come hungry, you're in luck.
Many embassies offer up their best international eats for visitors. Freshly baked Italian pizza, anyone?
6
You can sip on everything from international coffee to spirits, such as pisco.
We know, all of this embassy hopping will make you feel like you have diplomatic immunity, but remember to bring your ID if you'd like to sip on adult beverages.
7
Enjoy dancing demonstrations from a variety of cultures.
Dances sometimes involve elaborate garb, and on occasion, crowd involvement.
8
Even if you don't dance, you can listen to good music and imported sounds.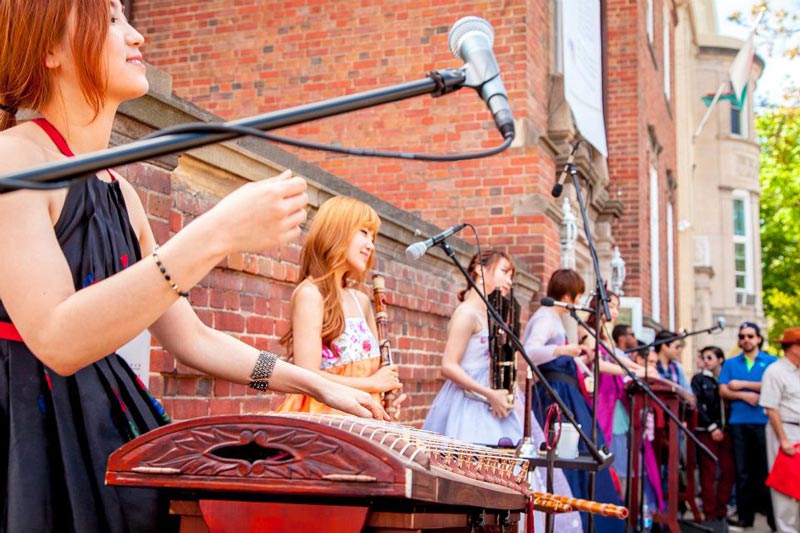 9
You never know what you'll see until you go.
You might stumble upon alpacas!
10
The open houses are a solid primer for two other Passport DC events: the Fiesta Asia Street Fair...
Asia Heritage Foundation
The festival, which takes place on Saturday, May 20 from 10 a.m. - 7 p.m., takes over Pennsylvania Avenue NW between 3rd and 6th streets NW with exciting performances, flea markets and food stalls.
11
... And the Embassy Chef Challenge.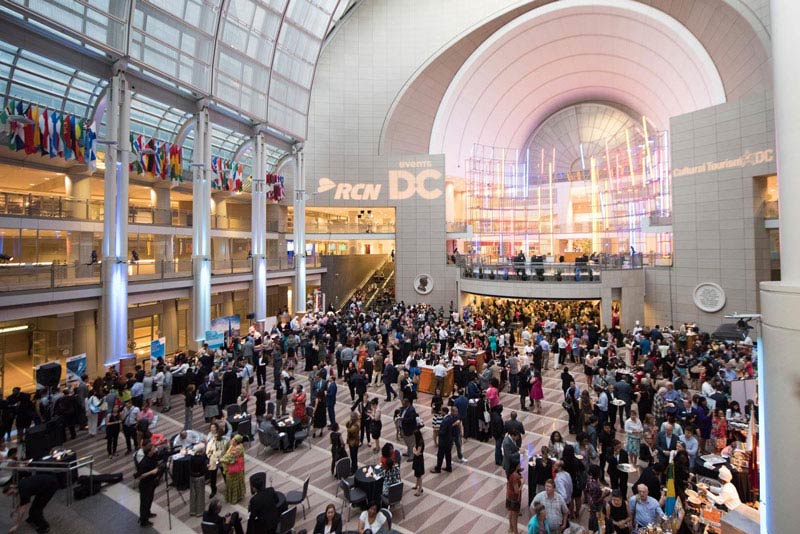 Chefs from participating embassies serve up their best bite and sip in the hopes of winning the e Choice and Judge's Choice awards. This year's event (Wednesday, May 24) is expected to be extra popular with 15-plus chefs and multicultural entertainment.
For more international flavor in the nation's capital, check out our guide to free & almost free ways to globetrot without leaving the District.