You are here
100 Free & Almost Free Things to Do: LGBTQ DC
100 Free & Almost Free Things to Do: LGBTQ DC
Find free and almost free things to do all over the city with these only-in-DC LGBTQ-friendly activities.
Did you know the nation's capital is one of the most gay-friendly cities in the country? In the 19th century, poet and gay icon Walt Whitman championed his ideals here. The city recognized same-sex marriage in 2009, six years before the 2015 Supreme Court ruling making same-sex marriage a national right. Washington, DC is brimming with pride, as well as lots of free and affordable things to do.
1
Celebrate Capital Pride
Revel in DC's famed Capital Pride parade, festival and concert, held annually in the beginning of June. The parade runs from Dupont Circle down 17th Street and ends on 14th Street. Not here during Pride? No problem, check out these gay-friendly events throughout the year.
2
Make a night of it at the Duplex Diner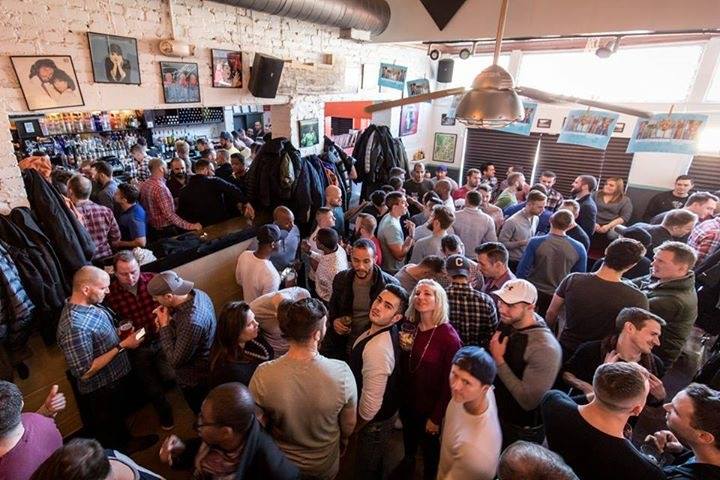 Find friendly faces and a half-price menu on "M is for Mondays" at the Duplex Diner at 18th and U streets in Adams Morgan. Margaritas, Merlot, mussels, meatloaf and mac and cheese are all half-off before 10 p.m. Thursdays also draw a big crowd at Duplex Diner, when DJs turn up the music and the bar serves the drink of the hour, the Lemon Squeeze.
3
Get active
Vacation doesn't mean ditching a workout. Join the DC Front Runners, a running, walking and social club that meets four days a week for group runs and walks at 23rd & P Streets NW, usually followed by a relaxed social gathering.
4
Check out DC's first gay sports bar
Regardless of the team you play for, Nellie's Sports Bar, DC's first gay sports bar, is the best place to catch the game. Grab some mates and head to U Street for a chance to win big at Drag Bingo on Tuesdays, or use your head on Wednesdays for trivia. Sunday afternoons on the upstairs patio is also a big draw, especially with $4 mimosas.
5
Take a walk around Dupont Circle
John M via Flickr
Visit Dupont Circle, the site of the city's historically gay district. Be sure to stroll the length of 17th Street from P Street to T Street, lined with popular, established bars and restaurants, like Cobalt and JR's.
6
Patio chilling
Ted Eytan
When the weather's nice, wander near U Street to the patio at Town Danceboutique, where a relaxed crowd shares drinks served by shirtless bartenders. If you're into puppies, visit on Tuesday afternoons for Yappy Hour, when dogs are allowed in.
7
Stop by the Human Rights Campaign building
An important symbol of equality in Washington, DC, the Human Rights Campaign "will not stop until lesbian, gay, bisexual and transgender Americans are ensured equality." Show your support for HRC and stop by the headquarters for a new bumper sticker, or just to say, "Keep up the good work."
8
Catch a drag king show on Barracks Row
The oldest continually operating lesbian bar in the United States, Phase 1 hosts karaoke, Jello wrestling and drag-king shows with few cover charges. The dance floor may be small, but the crowd is not.
9
Show off your voice
JR's Bar and Grill
Flex your vocal chords and belt out Broadway tunes for DC's most fabulous Monday night event: Showtunes Sing-a-Long at JR's Bar and Grill. Entry is free, and pints are a cool $3 from 8 p.m. to midnight. Later in the week, come back for a drag show on Tuesday and trivia on Wednesday. Don't be fooled by the bar's name: the only food served at JR's is popcorn.
10
Note these happy hour heroes
Two bars in Logan Circle offer two of the city's best happy hours. First, get into some digits at Number Nine, on P Street, where happy hour drinks are buy-one-get-one from 5-9 p.m., whether it's a vodka-soda or strawberry mojito with extra berries. Just around the corner on 14th Street is Trade, which hosts "Huge Happy Hour" from 5 p.m. to 10 p.m., when cocktails are served in towering pint glasses.
Check out the full list of 100 Free & Almost Free Things to Do in Washington, DC.